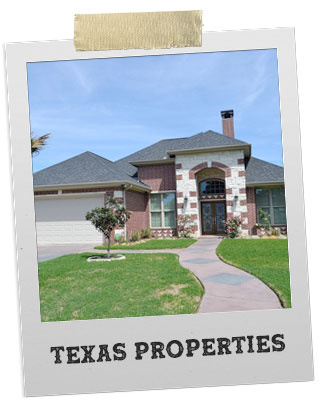 We make it extremely easy to sell your house.
Selling a property can be a very frustrating experience. It will be even more frustrating when you are in a hurry to sell it. Selling your house fast is not possible if you choose real estate listings with a real estate agent. Redfin reports that selling a house typically takes about 65 to 70 Days.
OUR GOAL is to HELP homeowners SELL THEIR PROPERTY for CASH and FAST!
How do WE HELP HOMEOWNERS? We offer a very convenient and easy way of disposing of your property without going through an emotional or financial struggle. How is it possible?
We offer you to sell your house as-is for cash. YOUR TERMS! YOUR TIME! YOUR PRIORITY!
You can trust us by selling us your property anywhere in Texas.
Relocating to another place because of your job?

Want to sell your house because of an emergency?
Does the home need a lot of repairs?

House damage due to flood or fire?

Want to sell your property fast?

Want to get rid of property for any reason?
What Does It Mean To SELL Your house AS-IS?
As-in listings work just like how a typical home for sale listing. As-in implies that the seller will not be responsible for any repair, problem, leakages, etc., of the house for sale. Selling your house as-is involves inviting the buyers who are willing to buy the house without requiring the seller to clutter or stage the home.
Why should you sell your house as-is?
There are many benefits and cost savings if you CHOOSE to SELL your house to CASH FOR HOME buyers.
We BUY Houses In TEXAS for cash and quickly! NO Commissions! No Fees! NO Financial Responsibility
Were you looking to sell your house through a real estate agent in Texas?
We buy houses even when an agent fails to sell your house. Every homeowner cannot successfully close the deal through brokers.
YOUR STORY can be DIFFERENT!
Sell us your property and enjoy the benefits of selling your home as-is. We will buy your house in current condition, no repairs needed, no need to wait for the buyer to get financing, no commissions, and quick closing.
Sell Your House Quickly In El Paso
Looking for selling your property located in El Paso, Texas?
We put our customer's needs first, and there is no pay-to-play game in our business. You call us, we walk through your property, and if we like, we buy the house as it is. No matter how torn your house is or how much repairs and up-gradation is required, 99% Chances are that WE WILL BUY YOUR HOSE FOR CASH
Sell Your House Quicky in San Antonio
Selling your property in San Antonio is also easy through cash home buyers. You can sell to us as we are a 'we buy houses San Antonio company.' Call us to visit your property and get you one step closer to sell a house fast for cash. We understand if you are in the midst of any personal situation, so we rescue you by buying your house for cash.
When CAN we HELP you SELL HOUSE FAST for Cash?
Regardless of any complication,  challenge, or problem, we are ready to step ahead and help you by buying your house at ZERO Commission.
No matter what challenge you are facing, put your house on sale quickly, and we will buy your house quickly.
Fill the form and give us a call if you're
        Relocating to a new location
        In the process of divorce
        Want to sell an old house that requires upgrading and repairs
        Got an inherited house in Texas
        Bankruptcy or Foreclosure
        Financial issues
We will always come up to help you, no matter what complications are associated with your property. DO not bother and give us a call even if your property has:
Title issues, mortgage payment or loan, hoarder home, code violations, low equity, family matters, etc.
LOOK for us to sell your property in San Antonio, El Paso, and anywhere in Texas. Fill our form and we will get back to you with a schedule for visiting your property. Looking at your property, we will offer you a price to get in cash.
GET a FAIR PRICE for your home by getting in touch with us NOW!
Let's Get You an Offer
Get a free quote for your house value by filling out the form.
"You can sell your house with confidence and your specified time! We buy houses in Texas for cash without charging you any commission."
Robert T.